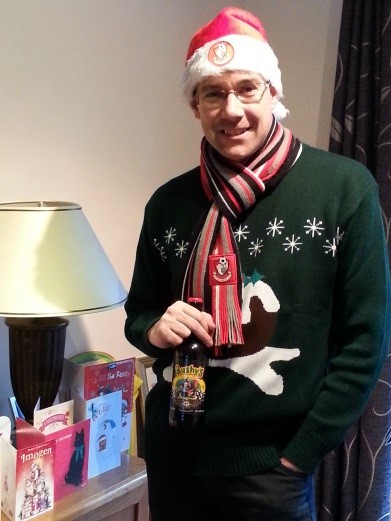 I recall my first notes as chair from Christmas 2012 when Eddie had just returned and we were starting to make advances in League 1 having made an inauspicious start that season under Groves & Brooks. We were in the doldrums but after getting over the shock of Eddie's return our hopes started to raise.
This second coming of Eddie's has been nothing short of a miracle, we blitzed League 1 for the remainder of that season and then a first season in the Championship that established us immediately as a team to beware of. This second season has surpassed any expectation we may have had, no second season wobble from us. What surprises me most is that we achieve this with almost the same squad as we had that season.
Startling victories at Birmingham & Blackpool evidence how far this squad has travelled. Goals are being spread around this side and having the luxury of being able to make 10 changes for a Capital One Cup game versus Premiership opposition and still win shows the strength in depth we have, something we have struggled with previously. The Liverpool game, despite the defeat and scoreline, I felt we matched them in the second half that goes to show yet another step on our journey.
And now plans are afoot to expand the ground, a permanent stand for the South End, fill in the ends, whatever they do I am fully supportive of the plans. As we become a fixture in the Championship, then we need a stadium meriting of a club with ambition.
My trips across to the 'big island' have been few and far between this season but on my 2 trips I have been impressed by the work rate of the team and just how strong we look. Harry Arter has become an integral player for us, I believe, in the middle of the park whilst the addition of Callum Wilson up front has bought a different dynamic to our attack. Boruc merely reinforces our defensive line and I would very much like to see him stay. We have a squad that all believe and seem fully on-board with the Eddie project. These are great times.
So here we are in a unique position at Christmas that has us dreaming of what seemed the impossible just a few years ago. I hope we can live up to the billing but with Eddie at the helm I fear no-one. Onwards and upwards the Cherries.
My best wishes for a Merry Christmas and wish you all a Happy New Year.
Up the Cherries in All Departments.
Nick Wallinger, IOM
Chairman
21 December 2014