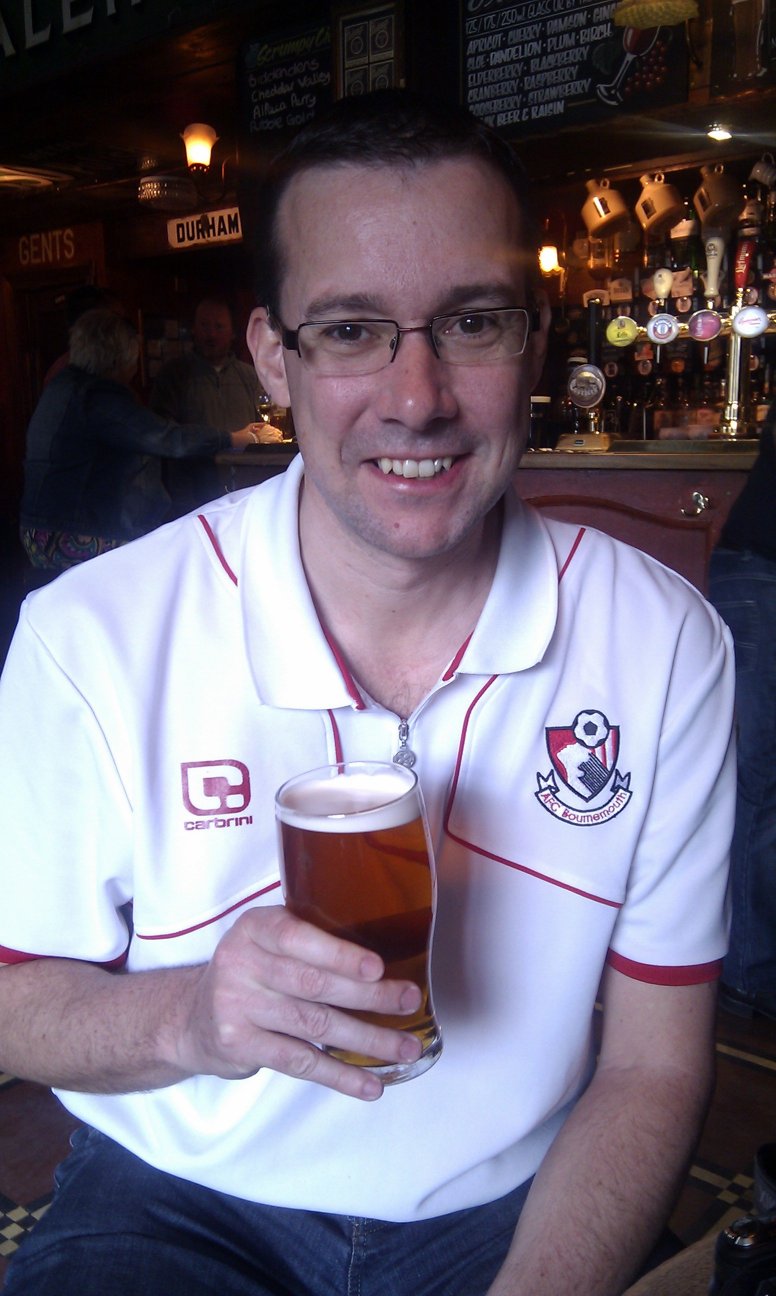 For the 2nd year in a row I am having to forward my apologies for not being with you all for the AGM. This is due to a collision of events that includes my daughter's 1st birthday this weekend and more ostensibly Andy's desire to be away on holiday for early July meaning the AGM had to be today.
In terms of last season, then it was yet again another one to be remembered and for once for all the right reasons. Our first season back in the 2nd tier of English football after 26 years and it is safe to say that we looked entirely at home despite the early travails on the road. After promotion the season before I could hardly have envisaged that we would progress so far and so quickly as we did. Seeing the likes of Real Madrid & Liverpool at Dean Court in the same season is probably something none of us would have thought possible.
And despite those 2 hefty defeats in our first 2 away trips at Huddersfield & Watford I believed we excelled. Never looking out of depth we challenged and fought throughout, punching way above our weight. For me our best display of the season was the demolition of Leeds. That first half of football was just so sublime, the most perfect half ever. With similar victories over Reading & Birmingham no one was safe from the Cherry onslaught.
Much of this is down to Eddie & Jason who just seem to have that knack of making a team of limited resource into something special. Hopefully we won't suffer from the 2nd season syndrome and that we will build firm foundations to continue a challenge at the right end of the table.
So as a new season beckons we have some new & some old venues to visit - Norwich, Cardiff, Wolves, Rotherham, Fulham & Brentford as well as the usual suspects. I look forward to seeing you at one of the many watering holes we will visit as we travel around the country.
As is customary I would like to take this opportunity to thank the rest of the committee for its sterling efforts in the running of the Exiles. Without their time and organisation then we would not enjoy our pre-match get-togethers quite so much, so thank you one and all.
I also pass on my particular thanks to Andy for all that he does in maintaining the website and particularly for managing the Exiles Season Tickets and any allotment of tickets for those all ticket games on our behalf. I know it is a huge task and last season probably the busiest ever. We are all fully appreciative of your endeavours in this regard.
It remains an honour to serve you as your Chairman and I look forward to seeing you all at some point in the new season, either at Dean Court or, as is more likely, somewhere on our travels up north.
In Eddie We Trust & Up the Cherries
Nick Wallinger (Isle Of Man)